Kent Removals are professional office movers operating in Maidstone, Dartford, Tonbridge, and the surrounding Kent areas. We can move just about anything you might have in your office, from printers, computers, desks, tables, chairs, or whiteboards. As commercial office movers, we know how important it is for your expensive equipment to be safely moved from your current office to another.
The idea of moving offices can be stressful and cause much upheaval within the team. Our highly trained team will safely and securely package, transport and unload your equipment to your new premises with as little disruption as possible.
Professional Office Movers
We specialize in helping businesses specifically looking for professional office movers, to help them deliver all their equipment to another floor in the same building, move to another high-rise office building in the area or even, move to another part of the country. All of our employees are experienced in handling office equipment including, computers, laptops, desks, boardroom tables, projectors, and printers. So you can rest assured that your equipment will be handled with care and arrive at the destination safely.
If you are looking for corporate office movers that have a good reputation for being on time, have a great safety track record, and know-how to move sensitive equipment, we believe we could help you make a smooth transition to your new place. Complete the short form below to receive a free quotation and start the journey to your new office.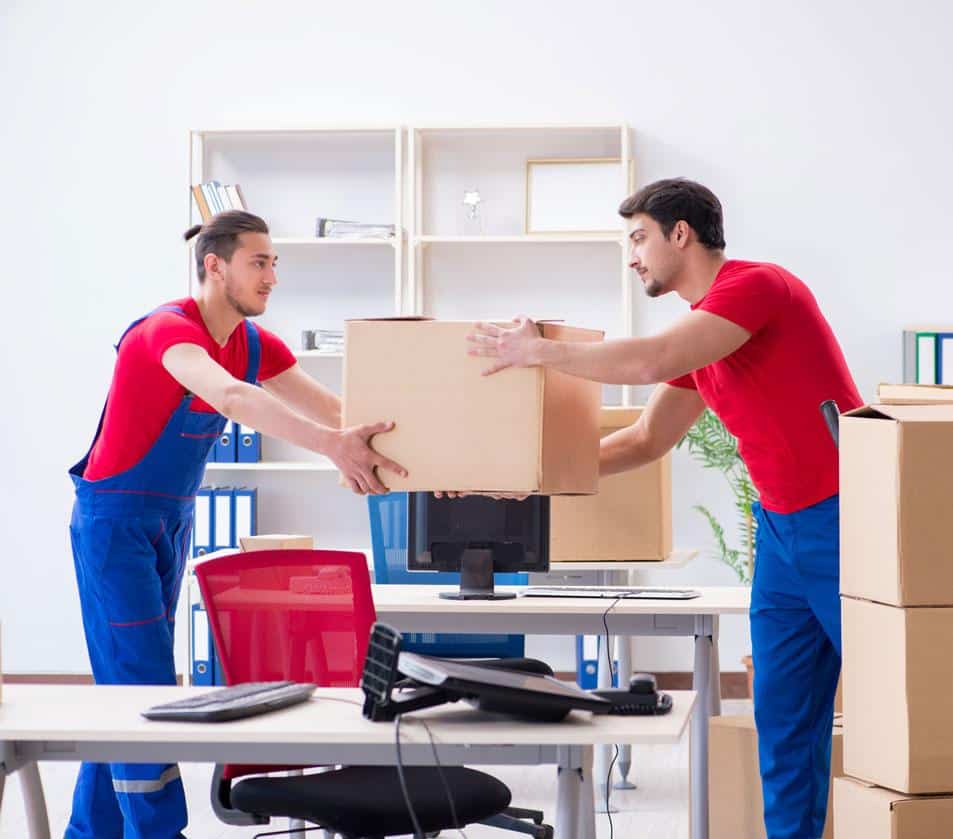 Every office relocation work is difficult with unique challenges. We will safely pack, transport, and unload your office essentials. As the best office movers in Kent, we can handle every type of office relocation work irrespective of the size and type of operation. Besides, we have flexible working hours, and we will complete the relocation tasks when you are not working. Therefore, with us, you will never lose important business hours.
We are Aware of the Challenges in Office Removals Services
We know that every office relocation work involves handling IT equipment like laptops, computers, printers, projectors, scanners, etc. Stay assured as we can move almost everything, including office furniture, desks and whiteboards, without tampering with them. Further, we take special care in relocating server machines and other sensitive items.
As your trusted office movers in Kent, we take special care in planning and strategising to overcome the challenges easily. We will physically or virtually survey your office space to understand your requirements. Then, we will share a customised quote with you to take things forward. We will also appoint a personal coordinator who will take care of the relocation work from start to finish.
Our Office Relocation Services
Our office removals services start with packing all your office essentials, including furniture, sensitive IT equipment, and devices, etc. You can trust us as your most reliable office movers in Kent as we only use international quality packing materials for protecting your belongings. In other words, your essentials will remain safe with the best bubble wraps, paper balls, foam sheets, cartons, crates, etc.
We have advanced and well-maintained vans for safe removals of your essentials. The vans have safety blankets, fastening belts, and other amenities for protecting the shipments. Besides, the vans come with GPS systems so that you can keep track of the movements of your shipments in transit.