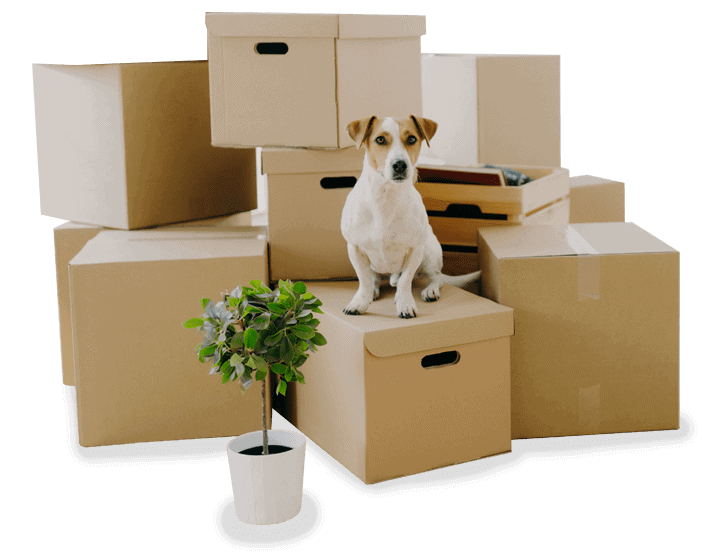 Enjoy a Stress-free Kent Removal Service
As a leading Kent removals company, we offer our premier packing and moving service that includes everything you'll need to have a hassle-free move without any effort on your part. To ensure a smooth move, we will take care of all the necessary aspects of the move so that you can relax as much as possible. Our team of professional movers will first visit you to assess your specific needs, survey your possessions, figure out the kind of vehicle you will require, and estimate your moving timeline. This early check-in allows us to anticipate the need for specialized services before moving day. No matter if it's a small residential move or a large commercial move, you will always receive a professional moving service when you hire us.
Enjoy the Friendly Removal Services across Kent
With years of experience in the moving industry, we are a reliable removal company in Kent. We provide convenient and cost-effective removals services across Kent. Our skilled and trained members provide high-quality Kent removals services from start to finish – whether it's house relocation, office relocation, international moving, or man and van services. We have a team of experienced transportation professionals who can take great care of your belongings during loading, unloading, and transportation.
If you are searching for local man and van removals services, then we should be your first port of inquiry. Not every job is the same and surprises do occur. Our staff can adapt quickly and provide a cost-effective service that makes short work of almost any job.
We also offer a FREE quote when you enquire. So let's get the ball rolling and see to it that your next removal job is done quickly and professionally.
A List of Things We Offer
Our experienced team of movers offers a wide variety of Kent removals services tailored to your specific needs. In Kent, we provide professional full home and office moving services as well as man and van services at very reasonable rates. We also offer a wide range of moving and transportation services, including:
Residential Moving
Man and Van Services
Storage & Warehousing
Complete Packing & Unpacking
Assembly & Disassembly of Furniture
Why Should You Choose Us?
The following reasons will convince you to choose us as your moving partner:
Since we are a locally owned and operated Kent removals company, we will take the time to understand the needs of every customer so that we can provide them with the best moving services.
Along with providing excellent moving service, we are also committed to providing excellent customer service. We listen to your concerns and resolve them as soon as possible.
Our company has an excellent reputation in moving businesses and we value our clients as our most important asset.
We believe that customer satisfaction is a very important part of the success of a moving company. This is why our company offers 24X7 customer service to its clients. Our representative can answer any questions you may have and give you information about your move. We guarantee that you will receive fast and professional answers to all your questions from our customer service representatives.
What Our Customers are Saying?
Don't delay your move, just because you're worried about finding a removals Kent company you can trust. We have countless testimonials from customers who have shared their moving experiences with us. Whether you are moving locally nationally or internationally, we promise to do everything we can to make sure that you are satisfied. Our team takes great pride in being one of the most affordable moving companies in Kent! But don't take our word for it; review what our customers are saying about their experience with us!
Our mission is:
To move your valuable assets safely to your new location.
To provide complete customer satisfaction.
To deliver professional, courteous, and cost-effective moving services to our customers.
To offer quality and professional moving services based on feedback, suggestions, and reviews.
Our vision is to achieve and maintain 100% client satisfaction with our moving services. To achieve this, we will listen to the needs of every customer and customize our experience to meet those needs.
We are proud of our reputation for providing quality removals services in Dartford, Maidstone, Tonbridge, Ashford, Margate, And all counties of   Kent. We understand the value of a good local reputation, which is why we work hard to maintain it. We work hard to make every move seamless and hassle-free. So, if you are searching for the best removals Kent company, look no further. Just give us a call!