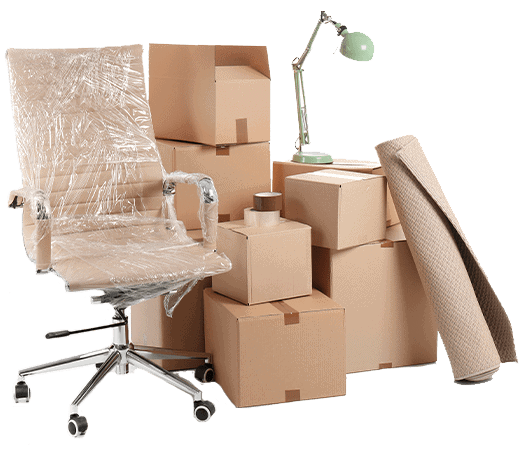 Commercial Office Clearance
Kent Removals offers a professional office clearance service that has helped both large and small businesses to relocate in Dartford, Maidstone, Tonbridge and the surrounding Kent areas.
We understand that clearance is not always the same thing as moving. So whether you are looking to move your entire office or are just clearing out the equipment you no longer need our team of experienced movers are here to help. Your items will be packaged and transported with care, we value the resalability of your office equipment and keeping them in the same condition they left your office in is vital.
There are a lot of factors to consider with commercial office clearance, and our team aims to keep disruptions to an absolute minimum. If you are clearing out your old equipment we will ensure that they are taken quickly and efficiently to free up your space for new equipment.
As a leading office clearance company, there is no need for you to do anything. We will take care of your clearance every step of the way from the initial clear out and packaging to the relocation or disposal of the items. We are able to take any equipment you need moving including, computers, desks or even just the lounge sofa that sits in your reception area.
Upgrading your office can be an exciting time but can also generate a lot of waste, from the old equipment to the packaging of the new. We will take all of this from you and where possible recycle everything we take in order to reduce the impact we have on the environment.
Whether you need large heavy desks removed, or your old computers, complete the short form below for a free quote and we'll get the ball rolling.
Offices are dynamic spaces where a lot of activity keeps happening. As offices expand or contract, there is always the problem of furniture items becoming redundant. Also, you may upgrade your office with newer models of computers, printers, scanners, and copiers.
As a result, the older items become in excess, and these must be removed from the office space. You will have to call in a professional service for office clearance in Kent to look at it. You will have to choose an office clearance service based on punctuality, professionalism, and promptness.
Follows a systematic approach
So, you need to get your office cleaned! Call up your preferred service for office clearance in Kent. The professionals will note down your address and schedule an appointment. This is followed up by a practical assessment of the items to be removed from the office.
Reasonable price quote provided
Your unique circumstances are taken into account. This includes the location of your office, the logistical ease of hauling redundant items, and whether you need an urgent service. Our men will talk with you, prepare a list of the items that need clearance, and proceed with the task.
Following this stage of evaluation, we will offer a reasonable quote considering all parameters. We base our quote on the magnitude of work that needs to be done. Besides, it is always a unique amount depending on your requirements.
Best resale value provided
We have considerable experience in office furniture items. Our team constantly stays in touch with furniture resellers to assess the best rates. The current resale value of all eligible items is considered while we provide you with a quote.
Works with minimum disruption to regular office work
We understand that you want the work done with minimum disruption to the regular office. Depending on the magnitude of the clearance work, just the weekend may not be sufficient. You might need the work done on an urgent basis on a regular weekday. Our services for office clearance in Kent will take care of the task at hand with minimum disruption.